ABIRAMI PROCESS PUMP TYPE: AEC-PML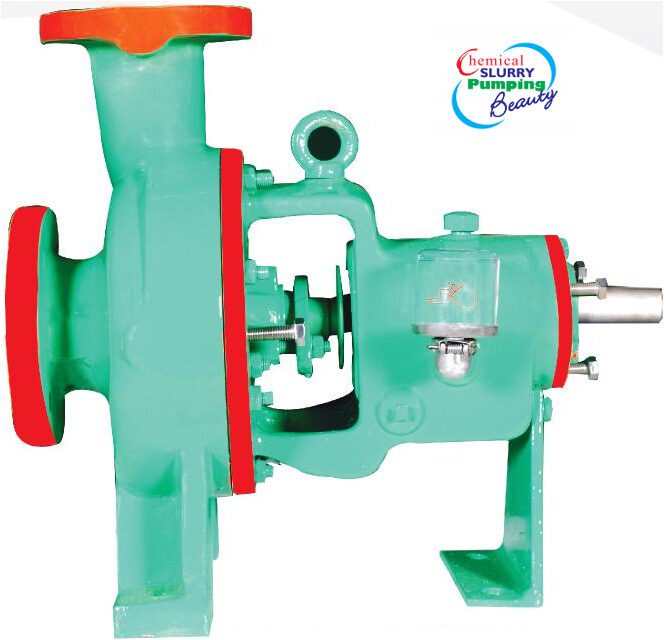 In Accordance with ANSI B 73.1 1974 (AVS)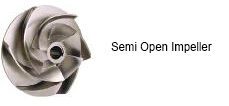 32 models in type AEC-PML ensures the pump selection of any duty parameter within the operating range nearest to the best efficient point.
Horizontal, Centrifugal, Single stage, Single entry, Radial split volute casing, Radial flow impellers semi open / open type in accordance with ANSI standard.
CHEMICAL INDUSTRY: To pump corrosive, alkali, abrasive media.
SUGAR INDUSTRY:To pump sugar juice, bagasse slurries, effluent water, thin & think sludge.
FERTILIZER INDUSTRY: For acids HCl, H₂So4, ammonia and other acids and petrochemical.
FOOD INDUSTRY:Fruit juice, Vegetable Slurry.
| | |
| --- | --- |
| Capacity | up 800 m³/hr. |
| Head in Mts | up to 160 meters |
| Temperature | up to 240°C |
| Working pressure | up to 16kg /cm² |
| Speed in RPM | 3000 max. |
COMMON CONSTRUCTIONAL FEATURES OF APP/ APO/ AEC-PML/ AEC-C PUMPS
Sectional View of AEC-C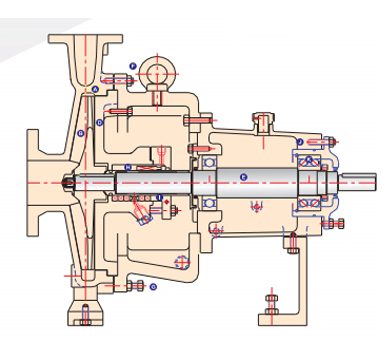 Semi open / open type radial vane impellers with optimum efficiency. Back vanes relive the pressure on stuffing box & reduce axial thrust.
Provision of jack screws in stuffing box, Lantern, Impeller, bearing covers to enable the easy dismantling.
Standard stuffing box with gland packing. Modification from gland packing to mechanical seal is possible.
Sturdy bearing unit design. Floating rotor enables to adjust the impeller clearance without dismantling the pump. Both oil & grease can be used as a lubricant.
1 No. Heavy duty angular contact double row bearing on drive end & deep groove ball bearing 1 No. in the non drive end. With oil lubrication