ABIRAMI PROCESS PUMP TYPE: APO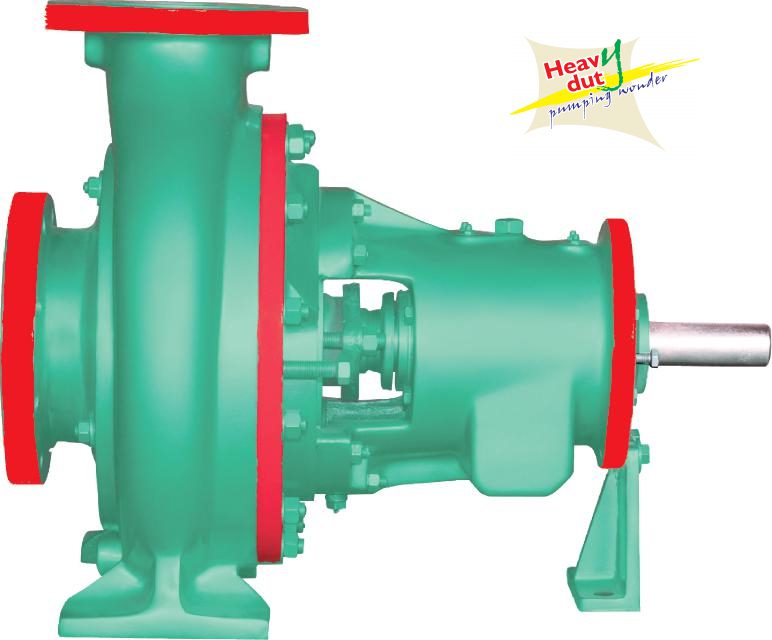 In Accordance with ISO 2858 / DIN 24256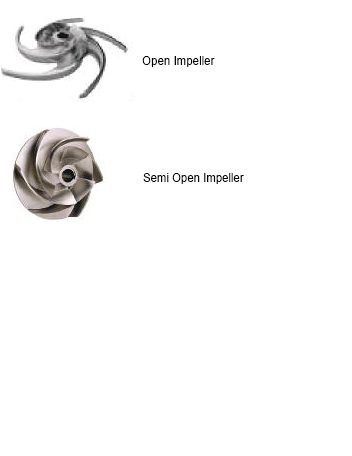 Pumps transfer pulp stock like water up-to 7 % consistency
Horizontal, centrifugal, single stage, single entry, radial split volute casting, radial flow impellers open type and the flanges in accordance with DIN / ANSI standard. All 32 models in APO are categorized with 5 bearing units. Hence only minimum spares need to be kept in stock.
PAPER INDUSTRY: APO type pumps are especially designed for handling pulp stock up to 7% consistency without applying correction factor for head & efficiency.
SUGAR INDUSTRY:To Pump sugar juice and bagasse

| | |
| --- | --- |
| Capacity | up to 3500 m³/hr. |
| Head in Mts. | up to 150 Meters |
| Temperature | up to 240°C |
| Working pressure | up to 16kg /cm² |
| Speed in RPM | 3000 Max. |
| FERTILIZER INDUSTRY | Chemical, Slurry, Contaminated Liquids, Acidic / Alkalis in nature |
COMMON CONSTRUCTIONAL FEATURES OF APP/ APO/ AEC-PML/ AEC-C PUMPS
Sectional View of APO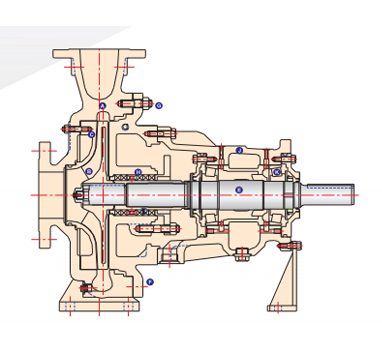 Packed with gland packing for leakage free.
Design according to ISO 5199. Shaft Deflection at stuffing box is less than 0.06mm. High strength carbon steel shaft. No contact with the liquid (Dry shaft no SS material required).
Pump rotor assembly can be removed without disturbing the suction & discharge flanges. When dismantling pump the casing will remain in the pipe line.
Sturdy bearing unit design. Non floating rotor enable to adjust the impeller clearance with wear plate without dismantling the pump. Both oil & grease can be used as a lubricant. Since most of the pump models are coming under same bearing unit, it minimizes the number of spares requirement.
2 Nos. tapper roller bearing on both ends of the bearing housing to take care of axial and radial thrust.