ABIRAMI PROCESS PUMP TYPE: AEC-C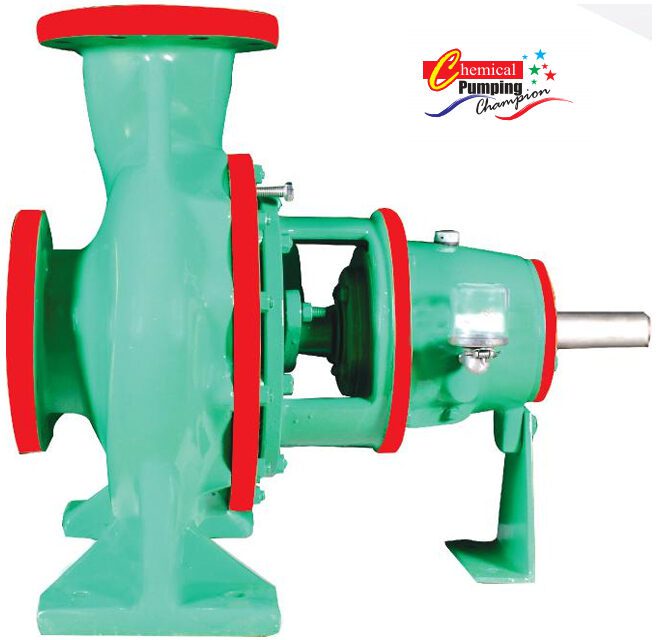 In Accordance with ISO 2858 / DIN 24256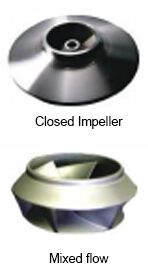 32 models in type AEC- C are categorized with 4 bearing units which ensures the minimum spares inventory.
Horizontal, Centrifugal, Single stage, Single entry, Radial split volute casing, Radial flow impellers closed type and the flanges accordance with DIN Standard
PAPER INDUSTRY: For handling pulp up to 1% consistency, back water fresh water, green / black liquor.
CHEMICAL INDUSTRY: To pump corrosive, alkali, abrasive media.
FOOD INDUSTRY:Juices, ETP
| | |
| --- | --- |
| Capacity | up 850 m³/hr. |
| Head in Mts | up to 160 Meters |
| Temperature | up to 240°C |
| Working pressure | up to 16kg /cm² |
| Speed in RPM | 3000 Max. |
COMMON CONSTRUCTIONAL FEATURES OF APP/ APO/ AEC-PML/ AEC-C PUMPS
SECTIONAL VIEW OF AEC-C
Close type radial vane impellers with optimum effiency. Back vanes relives pressure on stuffing box and reduce axial thrust
Fitted with casing parallel to eye of the impeller to ensure impeller clearance and to achieve the designed efficiency of the pump.
For AEC -PML wear rings / Plate is not applicable
Shaft sleeve with SS 410 /SS 304 properly grounded for low friction with gland packed for better lifespan of pump.
Sturdy bearing unit design. Non floating rotor both oil & grease can be used as lubricant. Since more pump models are coming under same bearing unit only few spares need to be kept for maintenance.
1 No. Heavy duty angular contact double row bearing on drive end & deep groove ball bearing 1 No. in the non drive end. With oil lubrication